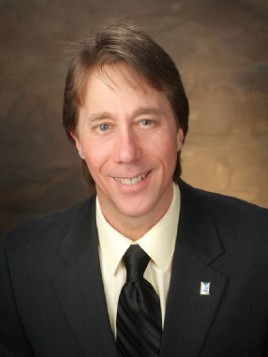 mark hunke
REALTOR
Lokation Real Estate
Lokation Real Estate
7200 South Alton Way
Centennial, Colorado 80112
The Mark Hunke Real Estate Team is a dedicated group of Denver Real Estate experts. We cover homes for sale in Denver and Surrounding areas of Castle Rock, Centennial, Lone Tree, Highlands Ranch, Littleton, Parker and Aurora South.
.
Hi, my name is Mark Hunke with Lokation Real Estate. I want to thank you for visiting my website please continue to use my website it is a great resource for property information and is easy to use.
I have had my Real Estate license since 1986 and have been working full-time helping buyers and sellers since 2000, I do about 25-30 transactions a year. I have a wealth of Knowledge and experience with all aspects of the real estate and Lending business so please trust me as a resource for your real estate needs.
I pride myself on providing my clients with outstanding service with an open line of communication and will go above and beyond to provide you with the best service with honesty and integrity throughout the whole process.
I provide all my clients who purchase a home with me a free one-year home warranty on the home that I help them purchase.
I have lived in Colorado since 1970 and know the whole metro area and surrounding areas very well and can help out-of-state buyers get educated about the different areas of the metro area where they may be interested in purchasing a home.
I look forward to helping you with you
Highly likely to recommend
02/11/2022 - fcornelioIII
Bought and sold a single family home in 2022 for approximately $875K in Aurora, CO 80016.
Mark led us through a complex home selling and buying and selling experience with expertise and strong negotiation. He was patient and calm as we worked to find the right house for us, and he was in constant communication with us throughout the process and we always knew where things were at. He built trust with us quickly and really made the whole experience less stressful. I would highly recommend Mark and am thankful we had him on our side!
Highly likely to recommend
01/01/2022 - chad gbw
Sold a town home in 2021 for approximately $325K in Aurora, CO 80014.
I have used Mark to buy or sell three homes now, and will continue to use him for any future real estate needs. Mark is personable and easy to get along with. He is very knowledgeable when it comes to navigating the market here in CO. His team works fast and they make it clear what information they need form you to make the process run as smooth as possible. I highly recommend Mark Hunke to everyone I know that is interested in buying or selling a home.
Highly likely to recommend
12/15/2021 - pat cieslak
Sold a town home in 2021 for approximately $500K in Denver, CO 80236.
My home was extremely difficult to negotiate. Mark was outstanding especially working with HOA. I loved his presentation of my home with the drone outside so the public could SEE the beautiful surroundings. Inside was absolutely beautiful. I would of purchased this home myself again if I didn't own it!!!!! Very professionally done, was very happy and he answered every time I called. Great Realtor!
Highly likely to recommend
12/04/2021 - Amenu N. Horo
Sold a single family home in 2021 for approximately $550K in Aurora, CO 80013.
Mark is a professional, patient and respectful real state agent who professionally helped me to buy my first home in 2018 and selling the same property in 2021. Mark was so responsive to my calls and inform if any changes are needed with detailed understanding of communication barriers. He also actively comment, follow, and help make corrections to enhance the sell by referring engineers and handymen when I sold my house. I really appreciate his help and dedications and recommend this gentle professional to anyone who's going to buy or sell their properties. Thank you so much Mark for all your time and help.
Highly likely to recommend
11/08/2021 - MIPCOLTD
Sold a town home in 2021 for approximately $400K in Littleton, CO 80120.
Mark worked with me in selling my townhome. When I was ready Mark got the property photographed and on MLS. There were 9 showings the first day and 2 offers to buy on day 2. Mark explained the pros and cons of both offers and we closed the sale within 30 days. He is very knowledgeable and
worked hard to get me the results I had asked for. I highly recommend his services.
Highly likely to recommend
08/08/2021 - Tosh ghim
Bought a single family home in 2021 for approximately $375K in Thornton, CO 80229.
Mark is an excellent agent that I would recommend to anyone looking to buy or sell real estate. I used him as my buying agent and he was able to help me find a home within my price range fairly easily, even in this market. He's got over 21 years of experience and that became very obvious during our showings. He would explain what he liked, what he didn't like, give us accurate price estimates on repairs and maintenance, information on nearby schools and amenities. Pretty much any and every question you will have related to realestate, Mark will know the answer to them. There were multiple times where he would recommend not buying a property due to the neighborhood being bad or structural problems he noticed while touring the property. I think this shows Marks amazing personality and his commitment to client satisfaction beacuse other agents are looking for a quick close to take their cut but the fact that he recommended against buying certain houses shows that he truly cares about his clients and not just someone looking to make a quick buck. And it doesn't stop at the closing, Mark has helped me with scheduling and recommending good services around town for my repairs and maintenance needs even months after the closing. He has also taken time out of his day to mentor me with property management. He is the real deal, and anyone would be lucky to have him as an agent!
Highly likely to recommend
08/07/2021 - 55md9hdpxy
Bought a single family home in 2021 for approximately $675K in Denver, CO 80224.
Mark helped us buy our very first home for our growing family. As first time homebuyers, we appreciated how well Mark broke down the process for us and thoroughly explained every step along the way. While looking for homes he was knowledgeable about things like school districts, which we didn't know much about yet since we are new parents, and was able to identify homes that were and were not amenable to our lifestyle. We got under contract much sooner than I expected, and he was in constant communication with us throughout the process. We are grateful for his help in getting us a home we can finally call our own!
Highly likely to recommend
05/16/2021 - katbowers9
Sold a single family home in 2021 for approximately $675K in Littleton, CO 80120.
Mark is a knowledgeable and diligent realtor. He helped us sell our house and put in a lot of hours to do so. He also brought a diversity of people to the table and we received multiple bidders to buy. He was extremely helpful with paperwork and explained things plainly. He is currently helping us to sell a second property! Highly recommend!
Highly likely to recommend
12/30/2020 - blbertsch
Sold a home in 2020 in Littleton, CO 80120.
I was in need of a true honest caring person to be my realtor. I had a very difficult situation and could not have asked for anyone better to sell my home. I needed someone to trust and look out for me. Mark was there for me. I could not have asked for anyone better. Good man! Great realtor! God Bless. Thank you
Highly likely to recommend
12/30/2020 - zuser20191118125617053
Sold a single family home in 2020 for approximately $425K in Castle Rock, CO 80104.
Mark Hunke is a wonderful asset in your home buying or selling needs.
Mark helped us sell two homes and then find our dream home in the mountains.Todays market can seem very daunting but with Marks help
anything that came up was easily handled by Mark,he was well ahead of the curve and had a solution already available.The best part is that over the course of our journey we gained a friend who is always willing to help us.
Matt Smith
Morrison Co.