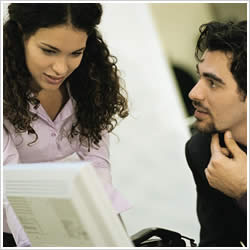 Once you have decided to put an offer in on a home, your Realtor will guide you through the process of preparing a contract to purchase. Remember that in Colorado, real estate agents who are licensed with the Colorado Real Estate Commission will use pre-approved forms for all sale contracts, saving the buyer the expense of hiring a real estate lawyer.
Your offer to purchase needs to include the following:
How much money you are willing to pay for the home.
The date on which you want to close the deal.
Specifics about the financing, including any cash deposits and your pre-approval confirmation documents.
When your pre-purchase inspection will be completed, along with the inspection by your finance company and the title review.
Any specific conditions you wish to place on the offer, such as making it subject to repairs being completed or disclosures being provided by the sellers.
Once your offer is completed, your Realtor will present this to the sellers via their real estate agent. The seller then has the opportunity to accept, decline or make a counter-offer. Depending on the number of conditions both parties have, this negotiation process may take hours, days or even weeks.