If you are looking to purchase a custom built home in the Denver metro area, it would be a mistake to overlook the luxury homes available in Highlands Ranch and Lone Tree. Just south of County Line Road and about fifteen miles south of Denver, these suburban communities offer a dazzling variety of luxury homes and amenities. The posh shopping of Park Meadows Mall is on the north end of Lone Tree. Lush private and public golf courses are found throughout Douglas County. The vast expanse of the Platte River Valley lies to the West with the elevated community of Highlands Ranch overlooking all.
Consider even just the golf courses in Lone Tree and Highlands Ranch, the horse properties, the unmatched suburban amenities of the recreation centers, swimming pools, biking trails, libraries, municipal office, dedicated police forces and more. When you start to take a deeper look at what Highlands Ranch and Lone Tree have to offer, a luxury home in either community begins to look very attractive.
Spectacular Views in Highlands Ranch
Those people looking for real estate in luxury communities may not be aware of Highlands Ranch Colorado neighborhoods like Backcountry and Highwoods. Many local celebrities, medical professionals, and professional athletes have made their homes here. The fact is there are many luxury homes in Highlands Ranch each with unique touches including:
Swimming Pools
Panoramic Views
Wine Cellars
Gated Security
Large Lots
Steam and Sauna
Putting Greens
Outdoor Fire Pit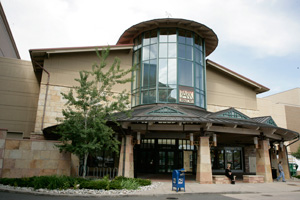 Lone Tree Colorado also has many luxury homes for sale in neighborhoods like Heritage Estates and Heritage Hills. Many of these luxury houses are within walking distance of the mall, or the world-class Sky Ridge Medical Center. There are many fine restaurants, shops, galleries and facilities in Lone Tree if you know where to look. Whether you are buying or selling a luxury house in Lone Tree, contact the Mark Hunke Team for the best real estate services in town. Mark and his team know where all the hidden gems are kept, will stay in constant communication, and will find you the right property or buyer for your luxury real estate.
Uncover Hidden Luxury in Lone Tree and Highlands Ranch
Children can enjoy public education through the Douglas County School System including high school education at Highlands Ranch High School. The schools of Douglas County offer superior athletic and academic programs.
There are also several private and religious schools situated in this area with many more just a few miles away. Valor High School is a Christian school that offers scholarships, and boasts one of the best high school football programs in the state. There are several options when it comes to education and you should contact the Mark Hunke Team with any specific questions or concerns. Moving to Douglas County does not mean you have to sacrifice any aspect of your lifestyle. In fact, a luxury home in Highlands Ranch or Lone Tree will actually enhance your lifestyle and put a smile on your face.
Just to the south and west of Highlands Ranch, the grand Colorado wilderness is waiting. Homes in Backcountry and Highwoods enjoy incredible views of the Front Range, the Platte River, Chatfield Reservoir and the pristine nature of Daniels Gate Park. Biking and hiking trails crisscross the landscape with many sights to see including wildlife and wildflowers. Privacy, serenity, wilderness, and luxury are all available with a luxury home in Highlands Ranch or Lone Tree.